I mean...since they want to be all military and everything. Issue the policemen of the Ferguson, MO. Police Department military deployment orders and let's really see how they stack up against armed forces who have as much hate in their hearts as they do.
I'm willing to bet that those clowns would wet their pants as soon as the deployment orders hit their cowardly little hands.
Just a thought...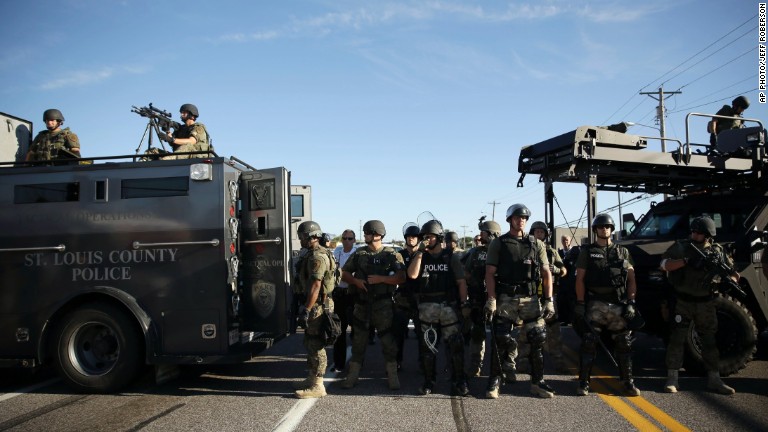 ...they just look so tough and ready for war!